Excavation
Small Building Demolition
Lot Leveling
General Land Cleanup
Gravel Driveways
Swimming pool fill in, grade, & seed/sod
Land Clearing
Brush Clearing/Removal
Tree / Stump Removal
Boulders Moved/Placed
Services provided in Metro Atlanta, Georgia and surrounding Northern and Eastern Counties (Gwinnett, Forsyth, Fulton, Dekalb, Hall, Walton, Rockdale, Newton, Green, Barrow, Jackson, Oconee, Clarke, Henry etc. See Service Area)
New Brush & Tree Service
Hunt Clubs & Landowners needing to clear big areas fast and affordably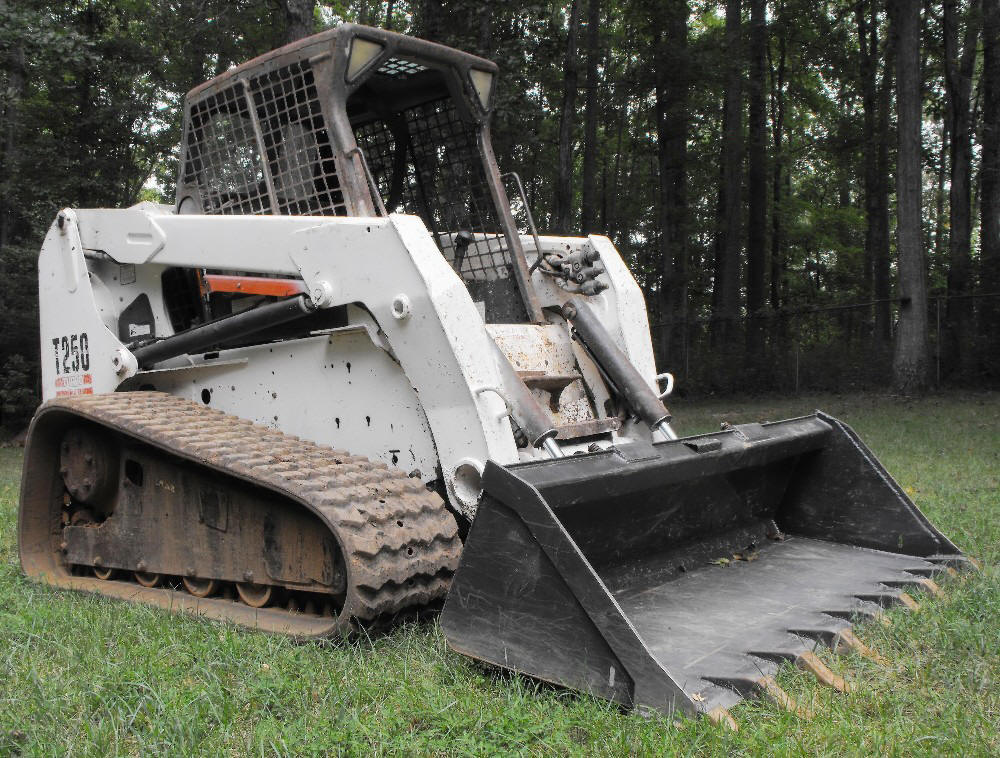 FAQ
Equipment
Bobcat T250 Skid Steer Track Loader
with various attachments.
Wide Tracks provide for low ground pressure generally outperforming wheeled loaders in many excavation applications. Wide tracks provide greater traction without rutting.
Adjacent picture is the Grapple for Brush, Trees, Rocks, Boulders, Slabs of Concrete, Demolition, small root removal, peeling up old concrete driveways or footers, etc.
New Brush & Tree Cutter
Now an added new service for HUNT CLUBS (Shooting Lanes, ATV & Walking Trails), and Landowners with brush too thick to see or walk through.